Luxury assisted living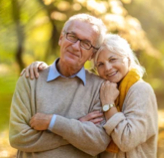 Assisted living communities can resemble five-star resorts, welcoming seniors who have more generous budgets. Luxury ALFs are usually located in prime locations and have a lot to offer, allowing people to enjoy their retirement to the fullest. Aside from luxury living units and lavish meals prepared by renowned chefs, seniors might benefit from an exciting range of services and amenities. Of course, the cost of high-end senior living accommodations will match the quality promised, so you will have to consider your financial strength first and foremost.

Who answers?
A luxury assisted living community serves a similar purpose as the regular one. Seniors can move into high-end senior living communities in order to enjoy their golden years, benefitting from adapted room and board, a personalized approach to care, and assistance with daily living activities, such as eating, dressing, or bathing. It is worth mentioning that the United States is home to some pretty luxurious assisted living facilities, so a thorough research will definitely help you find the best possible option.

What is luxury assisted living?

Luxury senior living communities often have stylish living options available, being located in prime locations. Seniors have access to a wide array of services and amenities, with the community in question rather reminding of a resort than something to do with assisted living. The housing options are often represented by apartments, which are spacious, elegantly decorated, and feature balconies or even larger patios. All the units are equipped with high-end appliances and lavish furniture, not to mention the emergency response system, which is useful in case of major health events.

In terms of amenities and services, you might have every right to be impressed. Luxury is ensured through well-chosen options, with seniors having the opportunity to lead a peaceful and comfortable existence. In most cases, luxury assisted living communities offer different levels of support, allowing seniors to transition from assisted living to higher levels of care, should that be necessary. Both memory care and skilled nursing care units might be located on the premises.
Cost of high-end assisted living
It is a well-known fact that luxury assisted living is expensive, being reserved for senior with higher budgets. Depending on the state and the type of facility, you might be expected to pay anywhere between $6,000 and $12,000 per month. As a general rule, you should be prepared to pay more for high-end assisted living, in comparison to regular senior living. The difference is around 30%. The cost might be influenced by the services and amenities offered. The more services are used or required, the higher the overall cost is going to be. Should a continuum of care be available, then you should be prepared to have your finances in complete order. Long-term care insurance might be partially used to cover the cost of luxury assisted living. To find a luxury assisted living by location, give us a call at (877) 311-8349 and we will be happy to help you find the most suitable option. This service is free of charge.
High-end assisted living - what to look for
Just like the regular communities, high-end assisted living facilities welcome prospective residents, allowing them to take a tour of their campus. If you are planning on taking a tour, be sure to take a look at more than the physical layout. Pay attention to the quality of care, the resident-to-staff ratio, as well as the diversity of services and amenities. After all, you are looking for a community that you can call home, without having to move again.

It is customary for such communities to offer a continuum of care, so that seniors can age in place. The chosen facility should be able to handle not only current but also future care needs. You should consider the requested fees, including the payment structure. It might be essential to choose a community that is closely located to various health care facilities, including top hospitals. The proximity to family and friends is equally important, as well as the availability of quality services, such as transportation.

You might want to look for a high-end assisted living community that accepts additional financing sources, such as the long-term care insurance. The training of the staff matters a lot, especially if you are suffering from degenerating conditions, such as dementia. You should strive to choose a community that offers different meal plans, being able to accommodate a wide array of dietary requirements. A good community is one with multidisciplinary teams available, offering a personalized approach to care. Last, but not least, it might be essential to find a community that offers a trial period, allowing seniors to determine whether the respective center is a suitable fit or not.

Here is an overview of the things you should be on the lookout for:

Availability of healthcare - basic health services, health monitoring (e.g., diabetes), vising physicians, trained nurses 24/7, rehabilitation (including physical therapy), medication management, memory care and skilled nursing care units
Resident-to-staff ratio - inquire about assisted living regulations, how much assistance be offered
Accessibility features - ramps for wheelchairs, wide elevators, grab rails and other support features for those with limited mobility
Activities - the daily schedule should include stimulating activities, targeting both physical and mental health
Pet care services - are pets allowed, what are the acceptance guidelines, what services are offered for pet care (dog walking, pet sitting, grooming, vet care)
Amenities - high-end assisted living communities offer specific amenities, always on the luxurious side of life
Transportation - both unscheduled and scheduled transportation might be offered, is transportation included in the overall fees or does it come at extra cost
Meal options - is dining variety ensured, do seniors benefit from fine and casual dining, are dietary options allowed, is room service provided
Services - list of general services to remove the burden of chores, are salon and spa services available
Location - is the respective community located in a prime location, how close is the facility from urban areas
What makes a luxury assisted living community special?
There are many things that make a luxury assisted living community special, starting with the unique location. As you might see for yourself, these facilities are often located in stylish areas, either near a beach, mountain, or lake. Some are even found in remote locations, welcoming seniors who prefer a reclusive lifestyle. Others are developed near urban areas, so that they can be in close proximity to major points of interests, including various attractions, theaters, and restaurants.

Seniors have access to salon and spa services, enjoying the opportunity to be pampered. Aside from a regular spa, seniors might benefit from massage therapy and hair salons, not to mention manicure and pedicure services. When it comes to dining, it is worth mentioning that luxury assisted living communities offer both fine and casual dining options. Residents have access to healthy meals and snacks, prepared from fresh ingredients, often by experienced chefs. Dietary options are available, including for seniors who suffer from chronic conditions, such as diabetes. In most communities of this kind, you might discover that room service is available upon request.

Physical health is excellently supported within high-end assisted living communities. As a result, it should come as no surprise that luxury assisted living facilities have well-equipped fitness centers available. Seniors have the opportunity to exercise every day, as well as try yoga and other workout sessions. Luxury senior living facilities have both outdoor and indoor swimming pools, the latter being heated for added comfort. They can try swimming or benefit from water therapy. In addition, seniors have access to tennis courts, hiking and walking trails, golf courses. Physical therapy is available for those who have mobility issues, allowing them to work towards the best possible quality of life.

Naturally, seniors benefit from general services, such as general maintenance, Internet and computer access, errand running and shopping, housekeeping and laundry services. As you might see for yourself, each housing unit might be equipped with washing machines and other appliances for house chores, which will be operated by the staff. In terms of amenities, you might discover plenty of amenities recommended for mental health, including library/reading rooms, computer room, billiard room, painting studio, woodworking shop. Most of these activities can be performed as a group, but individual pursuits are also encouraged. As mentioned above, luxury senior living communities have pet care services available, including pet sitting, grooming, dog walking, and vet care. It is for the best to inquire about the availability of such services before committing to a particular contract.

There is one more thing that makes such communities special, meaning the increased availability of the staff. Luxury assisted living facilities have more staff available per resident, which means that one will always benefit from the needed support and assistance. If you are not certain about such matters, you might contact them beforehand and inquire about the staff availability. It might also be a good idea to ask about the training of the personnel, so as to make sure that they have experience in working with seniors. Many luxury communities of this kind offer regular trainings to their staff, so as to make sure they are able to provide the highest possible level of care, without any compromise on the quality promised.
Is luxury senior living for me?
Moving into an assisted living facility is not an easy decision to take, no matter how tempting the concept of luxury senior living might sound. It is recommended to take your time, analyzing both the pros and cons behind this decision. One of the most important aspects is that you are able to cover the expected fees, either through your regular income, savings, or long-term care insurance. If you are already used to a luxury-based lifestyle, then you will feel right at home within such a community. Let's not forget that assisted living facilities offer a wealth of services and amenities to seniors, allowing them to live a satisfying retirement. Even seniors who are suffering degenerating conditions, such as dementia, will thrive in assisted living, moving to a higher level of care when their health demands it.

You might also look at this decision from a different perspective. While it is true that these senior living facilities offer luxury, you might not forget that they are also meant to help one overcome age-related challenges. Aside from house chores and meals, you might benefit from assistance with daily living activities, as needed. The assistance can regard eating, dressing, bathing, toileting, and grooming. Moreover, you might be helped with medication management, health monitoring, transfers, and shopping. Various therapies are available, including speech therapy, occupational therapy, water therapy, physical therapy, and cognitive behavioral therapy. For seniors who struggle with cognitive decline, anxiety, or depression, additional options might be provided, including music therapy and art therapy.

Trying to decide? Well, the first thing you will need to consider is your financial strength. Look at the proposed costs and establish whether you are able to afford the luxury assisted living option or not. Be sure to take into account the features or services that are available at extra cost, healthcare included. Take a tour of the respective community and talk to other residents, so as to decide whether you like the people residing there. Keep in mind that you will have to interact with them on a daily basis. Many people feel at home within communities that are religion-based, so you might want to consider this option as well.

Before committing to a particular facility, you should also inquire about the qualifications of the staff. As you are making such an important move, it is only normal to choose a place where you will be treated with care, by people who have both knowledge and practical experience. This is particularly essential if you are already dealing with degenerating conditions, such as dementia. Inquire whether the staff has been trained to handle seniors with complex medical needs. The good news is that most assisted living communities, including the luxury ones, have trained nurses on-site, as well as visiting physicians.

It might be a good idea to ask for a complete list of services and amenities, as well as a separate list including the available features. Safety features should be presented in detail. Keep in mind that you are choosing to spend your retirement years within this community, so you will want to be certain that it is the right place for you. The best thing you can do is choose a facility that offers amenities matching your personal interests. In addition, you might want to inquire about housing codes and any health violations the community might have dealt with in the past.

Most seniors begin to look for luxury assisted living facilities near them, but the truth is that these are often located in upscale locations. You can choose between the rural and urban areas. Suburban areas might have a lot to offer. If your budget allows you to opt for luxury assisted living, choose a facility that is located in your dream location, maybe near a beach or right in the center of a metropolis. For seniors who like to get around, it might be a good idea to select a community that is closely located to tourist attractions, arts and entertainment venues, and restaurants.

Senior living redefined

Provided their financial status allows it, seniors have the opportunity to live in assisted living communities that are far from what they used to be. Upscale communities are now all about style and extravagance, resembling luxury resorts more and more. Unique features might include dining venues where chefs offer meals belonging to local cuisine, most commonly seasonal meals. Seniors might have access to wine bars, full-stocked libraries, performing arts studios, and even personal shoppers.

Luxury assisted living communities invest a lot in the architecture, opting for living concepts that remind seniors of their own homes. This is because they are welcoming the next generation of seniors, people who are still active and thriving, needing little or no help with everyday activities. The resort-style amenities are meant to increase the overall quality of life, so that seniors can enjoy their retirement to the fullest. In some communities, the need for further stimulation and education is respected. As a result, seniors might be able to attend university lectures.

As you might see for yourself, every element within luxury senior living facilities has been chosen with care. For instance, ergonomic furniture is often used, all with the purpose of helping seniors change positions more easily. The same furniture might help with balance problems and other mobility issues. Other communities have saltwater pools, open-air parks at the top of the building, and a permanent car available for transportation. They might also integrate memory care units into the same community, so that seniors can transition towards this care level, should their needs become more complex.

Aesthetic elements are always considered when it comes to luxury assisted living. For instance, you might be able to see assisted living that have gardens filled with fragrant flowers, such as lavender and lilac. They might have sensory gardens to stimulate residents, as well as elements of modern art all around. In some communities, a Michelin-star chef might invite residents into the kitchen, offering live cooking demonstrations. The main idea is for seniors to enjoy their retirement, continuing to live to the fullest, without feeling like they have given up on happiness. From the gourmet kitchens that offer fine dining to the 24-hour concierge, luxury assisted living facilities offer the best possible life.

High end assisted living communities are meant to look and feel luxurious. Upon moving into a luxury assisted living community, seniors have the possibility to connect with nature more. They can take walks around the lakes or on the beach, or hike in the nearby mountains, depending on the location. Should mobility be an issue, they still have access to floral gardens and walking paths. In addition, they can interact with other seniors, enjoying the added benefit of socialization. Thanks to the multitude of amenities available, they can take part to various activities, learn new skills, or even visit the local community.
Questions to ask luxury assisted living
As previously stated, most assisted living facilities offer tours of their campus, so that prospective residents can form a general opinion about what their services. During the tour, seniors are invited to ask questions, which are happily answered by the staff.

Here are some of the most important questions you might consider asking:

What type of living units are available?
Do you offer both fine and casual dining options? What about dietary adjustments?
What services and amenities do you have available?
Can you provide examples of luxury-based features?
How is the safety of residents ensured? Can you offer examples?
Are the living units equipped with emergency response systems?
How are medical emergencies handled? Do you have an intervention protocol in place?
Do you offer a personalized approach to care?
What are the fees to be covered? Do you have different tiers available?
Is only assisted living available on the campus? Or do you offer a continuum of care?
What are the acceptance guidelines?
Are there specific reasons for which applicants are rejected?
How close is the respective community to various health care facilities?
Does the community accept long-term care insurance?
What is the staff-to-resident ratio? Has the staff been trained to work with seniors?
By discovering the answers to all of these questions, you will be able to decide whether the respective community is a suitable choice for you or not. During the tour, you might also be able to talk to residents and thus learn a lot from their own experiences.

Who answers?
Luxury assisted living communities offer the best of everything, including upscale living units, unique services and amenities, and meals prepared by renowned chefs. Naturally, they are usually preferred by those with higher budgets, having expensive fees to be covered. What makes such a facility special? That would probably be the blend between luxury and quality care, with the senior's comfort as a top priority. Such facilities look after their seniors, making sure that they are able to live their retirement years as desired.

Assisted living services

Temporary assisted living

How to pay for assisted living

Assisted living vs nursing home

Assisted living for vision-impaired elderly people

Assisted living for deaf seniors

Assisted living for seniors who smoke

Assisted living for seniors with Alzheimer's

Assisted living for seniors with dementia

Assisted living for seniors with diabetes

Assisted living for seniors with disabilities

Assisted living for older people with mobility issues

Assisted living for seniors with Parkinson

Assisted living for obese seniors

Assisted living for a couple

Assisted living for pet owners

Incontinence care in assisted living

Memory care for seniors with Alzheimer

Memory care for seniors with dementia

What to look for in a memory care facility

Continuing Care Retirement Communities (CCRCs)