Continuing care retirement communities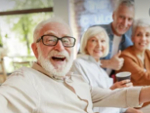 Continuing care retirement communities have been designed to fit the changing needs of the senior population. They represent some of the most popular long-term options, as they offer access to multiple care levels, all within the same campus. Should one's health change, the senior in question can transition to a higher level of care, without having to leave the respective community. Not having to worry about leaving the community in which you have spent the better part of your golden years can bring a lot of comfort.


What are continuing care retirement communities?
The concept of Continuing Care Retirement Communities (CCRCs) has emerged as a significant and innovative solution to the expanding elderly population. These communities present a holistic approach to senior living, offering a continuum of care that adapts to the evolving needs of residents. The surging popularity of CCRCs underscores their capacity to provide a comprehensive and flexible living environment for seniors, facilitating seamless transitions across various levels of care.

CCRCs stand as unique retirement housing alternatives that encapsulate an array of care services within a single integrated campus. The central distinguishing feature of CCRCs is their provision of a continuum of care. This continuum encompasses independent living, assisted living, memory care, and skilled nursing care. This assortment of care tiers ensures that as residents' requirements evolve, they can effortlessly navigate different levels of assistance without the need for relocation. This not only assures convenience for seniors but also imparts reassurance to their families, who find solace in the knowledge that their loved ones can access appropriate care within the same supportive community.

CCRCs are dedicated to cultivating an active and engaged lifestyle for their residents. Beyond the diverse spectrum of care services, these communities extend an eclectic range of amenities, activities, and services aimed at fostering social interactions, physical well-being, and cognitive engagement. From state-of-the-art fitness centers and wellness programs to cultural events and hobby clubs, CCRCs forge a dynamic environment that empowers seniors to pursue their passions and forge connections with peers. This focus on holistic well-being not only enhances the overall quality of life but also nurtures a sense of purpose and contentment among residents.

CCRCs epitomize a progressive response to senior living that resonates with the shifting needs and aspirations of the aging populace. These communities offer an encompassing continuum of care spanning from independent living to skilled nursing, guaranteeing seniors access to appropriate support as their health conditions evolve. The burgeoning popularity of CCRCs underscores their efficacy in delivering a well-rounded lifestyle that caters not only to the physical aspects but also fosters social, emotional, and intellectual well-being. Armed with their comprehensive care, enriching activities, and unwavering commitment to resident comfort, CCRCs emerge as a compelling and promising choice for seniors seeking a supportive and fulfilling retirement experience.

As the name clearly points out, we are talking about long-term care communities, where seniors are allowed to transition to higher levels of care, should their health change or the need for added care arise. Depending on the actual community, there are different levels of care available. For instance, a CCRC might include any of the following: independent living, assisted living, memory care, skilled nursing. Upon applying for residency, the senior will benefit from an initial assessment, which is essential to determine the current care level. Such assessments are undertaken on a regular basis, so as to establish whether the healthcare needs have changed or not. Should there be an obvious need for more care, the senior will transition to the next levels.
CCRC levels of care
One of the most distinctive features of CCRCs is the availability of different levels of care, ensuring that seniors can access the support they require without the need for relocation. This comprehensive approach to care within a single community not only offers convenience but also peace of mind to both residents and their families.

The levels of care available within CCRCs cater to varying degrees of assistance and medical needs:

Independent Living: This level of care is designed for active and self-sufficient seniors who are capable of managing their daily activities independently. Residents in independent living units often enjoy the freedom to maintain their own routines, pursue hobbies, and participate in community activities. The convenience of having various amenities and social opportunities on-site fosters a vibrant and engaging lifestyle. Independent living offers seniors the comfort of a supportive community while retaining their autonomy.

Assisted Living: For seniors who require assistance with activities of daily living, such as bathing, dressing, and medication management, assisted living is a crucial level of care. Trained staff members provide personalized support to help residents maintain their dignity and independence. The availability of assistance ensures that seniors can continue to enjoy their lives while receiving the help they need. The convenience of having assisted living services within the same community allows for a smooth transition if a resident's needs increase over time.

Memory Care: Specialized care for individuals with memory-related conditions such as Alzheimer's or dementia is an integral component of CCRCs. Memory care units provide a secure and structured environment with specialized programs and activities tailored to the unique needs of residents with cognitive impairments. Expert staff members offer compassionate care that focuses on maintaining residents' cognitive function and quality of life.

Skilled Nursing: Seniors with more complex medical needs or those recovering from surgeries or medical procedures can benefit from skilled nursing care. Skilled nursing services encompass comprehensive medical care, rehabilitation, and specialized therapies. Having access to skilled nursing within the same community ensures that residents can receive advanced medical attention without the stress of relocating to a separate facility.

The convenience of having all these levels of care within a single CCRC is a remarkable advantage. Seniors can seamlessly transition from one level of care to another as their needs change over time, without the disruption of moving to a new location. This not only offers comfort and familiarity but also enables seniors to maintain a sense of community and camaraderie with fellow residents and staff members. The comprehensive range of care options within a CCRC reflects a commitment to providing holistic support for seniors, ensuring that they can age gracefully and confidently within a nurturing and well-rounded environment.
Who should consider a continuing care retirement community?
Continuing care retirement communities are recommended for seniors who need long-term care, usually who are over the age of 62. Keep in mind that some communities might accept younger seniors as well, with a minimum limit of 55. Seniors who want to be part of a community, with access to a wide range of services and amenities, should definitely consider this long-term care option. Keep in mind that CCRCs encourage independent living for as long as it is possible, with the added benefit that seniors have access to higher levels of care, as their health changes and the medical needs become more complex. The continuum of care remains one of the main reasons for which such options should be considered, as it guarantees the much-needed stability at senior age.

If you are not certain whether a continuing care retirement community is the right option for you, then you should take a bit of time and analyze your situation. Ask yourself whether you are ready to spend your golden years within such a community. You will also have to consider the available financial resources and if you can meet the expected costs or not. For many seniors, leaving their home might be difficult, so you will have to consider the difficulty of emotional attachment. However, just as many seniors are dealing with social isolation, so moving into a long-term care community definitely makes sense. They are also feeling the burden of the daily chores, looking for a maintenance-free existence, which is bound to improve their overall quality of life.
How CCRCs are different from assisted living
Both continuing care retirement communities and assisted living facilities offer long-term care, but there are differences worth mentioning. Perhaps the most important one is that CCRCs offer the benefit of starting out with independent living. This is a beneficial thing for seniors who retain a good state of health and independence but are dealing with isolation. They prefer moving into a community which offers the benefit of social interaction, with a daily schedule which includes plenty of stimulating activities. In this way, they can continue practicing the same hobbies as before, or maybe even discover new interests. There is also the added benefit of care continuums, with seniors transitioning from independent living to assisted living, memory care, or skilled nursing care, as needed.

CCRCs remove the burden of daily chores, this being another reason why they are preferred by seniors. Instead of spending the better part of their day cleaning their home or tending to the garden, they can engage in various activities, having a satisfying time. The overall quality of life is higher as a result. Assisted living facilities, on the other hand, welcome seniors who need help with daily living activities. They encourage independence as well, but residents receive assistance with eating, dressing, or bathing, in accordance with their abilities. Within such communities, seniors might also have access to general services and limited healthcare. Medication management will be provided, as well as health monitoring.
Services and amenities offered by CCRCs
Continuing care retirement communities offer a wide range of services and amenities, which contribute to an exceptional quality of life. Let's start with the general services, which might include any of the following: laundry and linen service, general maintenance (incl. repairs), Internet and computer access, errand running and shopping, housekeeping, schedule transportation, 24/7 security, meal planning and preparation (incl. dietary options). Some CCRCs might also have these commercial services available: barber and beauty salon, coffee shop, postal service, retail and food shops, banking services, private dining room, etc.

As you will discover for yourself, CCRCs have professional health services available, catering to the health needs of its residents. The list of available services can include: physical and occupational therapy, speech therapy, cognitive behavioral therapy, medication management, onsite pharmacy, dentist, nutritional counseling, water therapy. The levels of care include not only independent living but also assisted living, memory care, and skilled nursing care. Residents who transition to higher levels of care benefit from added services, such as medication management, health monitoring (for chronic conditions), and assistance with activities of daily living.

When it comes to amenities, you might discover that the choices offered differ from one community to the other. However, all the CCRCs are doing their best to include amenities that target both physical and mental health, thus contributing to the best possible quality of life. For instance, the amenities recommended for physical health often include: swimming pool (outdoor or indoor, sometimes heated), tennis court, golf course/putting green, walking/hiking trail, fitness center, yoga studio, etc. As for the amenities that target mental health, you might find any of the following: library, craft room, game room, painting studio, woodworking shop, greenhouse/garden area, music studio, theater/movie room, etc.
Continuing Care Retirement Communities - Cost
As seniors explore retirement living options, the financial aspect plays a significant role in their decision-making process. Continuing Care Retirement Communities (CCRCs) offer a unique financial structure that aims to provide both security and flexibility to residents. This structure includes an entrance fee and monthly fees, each contributing to the overall financial sustainability of the community and ensuring that residents receive comprehensive care and services. Understanding the financial intricacies of CCRCs is essential for seniors and their families to make informed choices that align with their long-term financial goals and preferences.

The financial model of CCRCs encompasses two primary components:

Entrance Fee: Upon joining a CCRC, residents typically pay a lump-sum entrance fee. This fee secures their place in the community and grants them access to various levels of care, amenities, and services. The amount of the entrance fee can vary based on factors such as the size of the living unit, location of the CCRC, and the chosen contract type (more on this later). The entrance fee serves as a form of prepayment for future healthcare and care services, providing residents with peace of mind that their needs will be met as they age.

Monthly Fees: In addition to the entrance fee, residents pay monthly fees that cover ongoing housing costs, services, and care. These fees ensure that residents receive the necessary support and amenities to maintain a comfortable and fulfilling lifestyle within the CCRC. Monthly fees can vary depending on the specific services chosen, such as meal plans, housekeeping, and the level of care required. CCRCs often offer a range of contract options, including life care contracts (Type A), modified contracts (Type B), and fee-for-service contracts (Type C), each with varying fee structures and levels of financial commitment.

The financial structure of CCRCs offers several potential benefits:

Predictable Expenses: CCRCs provide residents with a clear understanding of their monthly expenses and future financial obligations. This predictability allows seniors to plan for their retirement years with confidence, knowing that their housing, care, and services are covered by a consistent monthly fee.

Future Healthcare Coverage: CCRCs offer a continuum of care, which means that residents have access to various levels of care as their needs change. The entrance fee and monthly fees contribute to the funding of these care services, ensuring that residents can transition to higher levels of care without facing unexpected financial burdens.

Access to Amenities: Monthly fees often cover amenities and services that contribute to an enriched lifestyle, such as recreational activities, wellness programs, dining options, and social events. Residents can enjoy a fulfilling retirement experience within a vibrant community.

Financial Security: The financial structure of CCRCs is designed to provide a safety net for residents, particularly as they age and their healthcare needs may increase. By prepaying for future care and services, residents can minimize the financial risks associated with potential medical expenses.

In conclusion, the financial aspect of CCRCs is a key consideration for seniors and their families. The combination of entrance fees and monthly fees allows CCRCs to offer a comprehensive range of services, amenities, and care options while providing residents with financial predictability and security. This unique financial structure aligns with the goal of CCRCs to create an environment where seniors can age gracefully, receive the care they need, and enjoy an active and fulfilling retirement lifestyle.

Seniors who want to move into a continuing care retirement community must be prepared to cover an entrance fee, which can be quite significant, as well as a monthly fee. The latter depends on the chosen care level, as well as the personal preferences in terms of accommodations and services. The type of living unit might also influence the overall cost to be paid. Should you need a higher level of care, you might have to pay an additional fee, but this is contingent on the type of contract you have signed in the first place.

Unfortunately, continuing care retirement communities are among the most expensive long-term care options. According to the most recent statistics, the average entrance fee lies around $400,000. This fee can vary between $100,000 and $1,000,000, with the higher range being reserved for more luxurious facilities. Why the need for an upfront fee? As the staff of the CCRC might point out, this is necessary to cover both care and living arrangements, as well as the associated operating costs. It is for the best to inquire if the entrance fee is refundable or not, should you decide to leave the community. The contract should include a refund policy and it is for the best to review it before the actual signing.

As for the monthly fees to be covered, these usually vary between $3,000 and $5,000. Seniors who transition to higher levels of care should expect to pay higher monthly fees. Most CCRCs do not have fixed fees, which means that these are subject to change, in accordance with the occupancy rate or changing needs. As you might be informed, seniors have the possibility to choose between three types of contracts, each with its own fees. The life care or extended contract is the most expensive, but it delivers the benefit of unlimited care and amenities, without additional costs. For this contract, you can expect an entrance fee that varies between $160,000 and $600,000. On the other hand, the monthly rate varies between $2,500 and $5,000.

The second option is represented by the modified contract, which often had a limit for the care and services offered. Should the resident reach the respective limit, it will become necessary to cover additional fees. The entrance fee for such a contract varies between $80,000 and $750,000. As for the monthly fees, these range between $1,500 and $2,500. Last, but not least, you have the pay-as-you-go contracts, which are the least expensive. The entrance fee is lower, varying between $100,000 and $500,000, but seniors are expected to cover market rates for the care, services, and amenities offered. As a result, the monthly fees range between $900 and $10,500, in accordance with the level of care one benefits from.

Seniors might also discover that there are specific differences between the CCRCs located in various states. The most expensive states in terms of monthly fees include: Massachusetts ($5,000), Maryland ($5,000), New York ($5,000), New Hampshire ($4,500), and Connecticut ($4,500). As for the states with the lowest monthly fees, you can expect the following: South Dakota ($2,500), Minnesota ($2,600), Louisiana ($2,800), Utah ($2,800), and Illinois ($2,800). It is for the best to check out different continuing care retirement communities, in order to make sure you have found the best possible option.
Advantages of moving into a CCRC
Continuing Care Retirement Communities (CCRCs) have emerged as a prominent and advantageous option for seniors seeking a supportive and enriching retirement experience. These communities offer a range of benefits that cater to the evolving needs of seniors as they age, providing a holistic living environment that encompasses age-in-place security, social engagement, healthcare continuity, and maintenance-free living. The advantages of CCRCs go beyond convenience, extending to the peace of mind they offer to both residents and their families.

One of the standout advantages of CCRCs is their age-in-place security. Seniors can transition smoothly between different levels of care without the need to relocate to a new facility. As residents' health and care needs change, they can move from independent living to assisted living, memory care, or skilled nursing care, all within the same community. This seamless transition ensures that seniors receive the appropriate level of care without the disruptions and emotional toll associated with moving. This feature is particularly valuable for couples who may have differing care requirements but wish to remain together in the same community.

Social engagement is another compelling aspect of CCRCs. These communities provide seniors with access to a vibrant community of peers, fostering an environment where social interactions, activities, and events are readily available. Engaging in social activities promotes mental and emotional well-being, combats isolation, and contributes to a sense of belonging. The diverse range of amenities and organized programs within CCRCs ensures that residents can pursue their passions, form meaningful friendships, and maintain an active and fulfilling lifestyle.

Healthcare continuity is a cornerstone of CCRCs. As seniors age, their healthcare needs may become more complex. CCRCs offer comprehensive care services that span from independent living to memory care and skilled nursing. This integrated approach ensures that residents receive the medical attention, rehabilitation, and assistance they need, all within the same community. Families find comfort in knowing that their loved ones have access to appropriate care without the need to navigate multiple care facilities or providers.

Maintenance-free living is a notable advantage of CCRCs, relieving seniors of the burdens of household chores and maintenance tasks. This allows residents to focus on enjoying their retirement and pursuing activities they love, rather than dealing with the stresses of home upkeep. The assistance provided by CCRC staff extends to housekeeping, landscaping, and other day-to-day tasks, freeing residents to enjoy a more carefree lifestyle.

For families, CCRCs offer peace of mind. Knowing that their loved ones are in a community that offers a continuum of care, social engagement, healthcare services, and a supportive environment brings a sense of relief. Families can rest assured that as their seniors age and their needs change, CCRCs are equipped to provide the necessary care and support in a compassionate and professional manner.

The advantages of CCRCs are wide-ranging and impactful for seniors and their families alike. These communities offer age-in-place security, social engagement, healthcare continuity, and maintenance-free living within a comprehensive living environment. CCRCs promote a fulfilling and meaningful retirement experience while providing families with the confidence that their loved ones are receiving the best care and support available.

One of the main benefits of living in a continuing care retirement community has to do with the quality of life. This comes directly from having the opportunity to live as desired, with access to everything that might be necessary. For instance, seniors can opt for independent living, choosing the residential option that speaks to their needs and budget. Depending on their level of financial independence, they can decide to buy or rent the living units, which often include studios, duplexes, cottages, or condominiums. Naturally, these communities offer a continuum of care, allowing seniors to access higher levels of care, should the need become obvious. As previously stated, one can transition from independent living to assisted living, memory care, or skilled nursing care.

Couples can move into a CCRC and spend their golden years in pace. They can enjoy independent living for as long as possible, moving on to other levels of care, according to their medical or personal care needs. Thanks to the way CCRCs are structured, they can remain close and see each other every day. From a different perspective, these communities are great for seniors who fear the devastating effect of social isolation, meaning depression and anxiety. Seniors who move into a CCRC benefit from constant social interaction, having the opportunity to expand their social network. At the same time, their daily schedule includes a wide range of activities and amenities, keeping them stimulated and entertained at the same time.

The benefit of a maintenance-free lifestyle must be mentioned as well. Imagine reaching senior age and having to deal with the burden of daily chores, which will take much of the life satisfaction away. Continuing care retirement communities have specialized personnel to handle chores such as cleaning, cooking, or laundry. Even the yard work is handled by the staff, but you might try gardening, just for relaxation purposes. Family members are usually the ones to encourage seniors to make the transition to a CCRC, recognizing the benefits offered. Knowing that their loved ones are taken care of, they can finally relax and avoid the risk of burnout themselves.

It can be difficult to make this huge move, but you have to think of the bigger picture. By moving into a continuing care retirement community, you are actually making sure that your future is secure. Think of it as an investment for the future, as a guarantee that you will be looked after, no matter how your health might change. Always remember the benefit of aging in place, next to people who are going through similar changes, with access to quality care, as well as varied services and amenities to make life easier. The activity calendar within CCRCs is always full of attractive options, including dancing lessons, educational workshops, and happy hours, so that every day will be an exciting experience.

The decision to move into a continuing care retirement community should not be taken lightly. It is recommended to take your time to decide whether this move suits your particular situation. Of course, you will have to take your financial independence into account, as CCRCs demand both significant entrance and monthly fees to be covered. As there are different types of contracts available, you might benefit from specialized assistance. You will have to plan the next phase of your life thoroughly, taking into account your loved ones and your property.

Always read the fine print of the contract to make sure you are protected in case of bankruptcy or other financial complications. Keep in mind that CCRCs are in high demand, so you might have to put yourself on a waiting list. The housing choices, as well as the locations, are often limited, so you might not find something that suits you. It is always a good idea to check out the eligibility criteria, so as to be absolutely certain that you are able to meet them. Many communities have a minimum age for application, not to mention the strict physical and cognitive health requirements.
Care levels within continuing care retirement communities
The levels of care within continuing care retirement communities can vary, so it might be advisable to inquire about such matters before committing to a specific contract. Most seniors begin with what is known as independent living, a level of care which is recommended for older adults who are both active and healthy. While living independently, seniors might benefit from the maintenance-free lifestyle, not to mention the unrestricted access to various amenities and services. Should there be a change whereas the level of independence is concerned, the senior can transition to assisted living. As a result, they will benefit from assistance with daily living activities, such as dressing, grooming, bathing, eating, or moving. Limited healthcare and medication management might also be offered. The living units might also be adapted to the new care situation.

If seniors experience a decline in their cognitive health, being diagnosed with Alzheimer's disease or other forms of dementia, they might make the transition towards memory care. These units are especially designed to accommodate the needs of people dealing with memory loss, speech difficulties, and cognitive decline. Trained staff provides personalized care, which often includes supervision and health monitoring. What matters is that the seniors in questions are safe and comfortable, with the risk of wandering being eliminated.

Seniors dealing with chronic health issues, including convalescence, might transition towards skilled nursing care. This is where they benefit from medical and custodial care, with trained personnel offering assistance as needed. In most cases, this represents only a short-term care option, often chosen for rehabilitation purposes. Seniors might benefit from post-surgery care and recovery, wound care, or medication administration. They might also visit the respective unit for physical therapy, occupational therapy, or speech therapy. The recovery process is usually coordinated and monitored by a multidisciplinary team.
Questions to ask prospective CCRCs
It is worth remembering that continuing care retirement communities invite prospective residents to take a tour of their premises and thus form a general idea about what to expect. During each tour, the staff will be available to answer any questions you might have.

Here are some of the most important questions to consider asking:

Does the CCRC offer a continuum of care? If yes, what are the available levels of care?
How is the transition from one level of care to the other decided?
What are the admission guidelines?
What is the minimum age limit to be accepted into a CCRC?
What are the financial and health qualifications?
Can you mention the value of the entrance fee? What about the monthly fees?
Does the continuing care retirement community offer both rent and buy options?
Does the CCRC have different types of contracts available?
What kind of assistance is offered? What about healthcare and additional services?
Can you provide examples of activities included in the daily schedule?
Do you have emergency response systems? What about a protocol to be followed in case of medical emergencies?
Selecting a Continuing Care Retirement Community (CCRC): Key Considerations for an Informed Decision
The decision to move into a Continuing Care Retirement Community (CCRC) is a significant one, as it involves not only choosing a place to live but also securing a supportive environment for one's aging journey. With the increasing popularity of CCRCs as a comprehensive senior living option, it becomes imperative for individuals and families to carefully evaluate various factors before making this important decision. The considerations range from the location and atmosphere of the community to available care levels and services, as well as financial arrangements. The process of selecting a CCRC requires thorough research, site visits, asking pertinent questions, and reviewing contracts to ensure that the chosen community aligns with one's needs and preferences.

Location, size, and atmosphere of the CCRC are foundational factors that significantly impact the overall living experience. Seniors should consider whether they prefer a CCRC close to their current community or if they are open to relocating. Proximity to family, friends, and healthcare providers plays a vital role in maintaining a supportive network. The atmosphere of the community also matters – whether it aligns with one's lifestyle, preferences, and values. Some seniors may seek an urban setting with easy access to cultural amenities, while others may prefer a serene, suburban environment.

Available care levels and services within the CCRC are crucial considerations, as they determine whether the community can accommodate changing health needs over time. Seniors should assess whether the CCRC offers a range of care options, including independent living, assisted living, memory care, and skilled nursing. The availability of medical staff, rehabilitation services, and specialized memory care programs is essential for ensuring that residents receive the appropriate care as their needs evolve. Engaging in discussions with the CCRC's management and touring the healthcare facilities can provide valuable insights into the level of care provided.

Financial considerations are central to the decision-making process when selecting a CCRC. The costs associated with CCRCs typically include an entrance fee and monthly fees. Seniors should understand the breakdown of these costs, including what services and amenities are covered. It's important to inquire about any potential increases in fees over time and whether the CCRC offers financial flexibility or refund policies. Conducting a comprehensive financial analysis and seeking advice from financial professionals can help seniors and their families make an informed decision that aligns with their budget and long-term financial goals.

Visiting CCRCs in person is paramount to gaining a genuine sense of the community's environment, culture, and offerings. Seniors should take the opportunity to tour the facilities, interact with staff and residents, and experience the day-to-day life within the community. During these visits, it's essential to ask questions about the availability of care, the qualifications of staff, the range of activities, and the approach to wellness. Additionally, carefully reviewing contracts is essential to understand the terms and conditions of the agreement, including details about fees, care guarantees, and refund policies.

In conclusion, selecting a CCRC involves a thoughtful and comprehensive evaluation of multiple factors. Seniors and their families should consider the location, atmosphere, care options, services, costs, and financial arrangements when making this significant decision. Engaging in thorough research, visiting communities, asking relevant questions, and reviewing contracts are essential steps to ensure that the chosen CCRC aligns with the individual's needs, preferences, and expectations. By being well-informed and diligent in the selection process, seniors can confidently choose a CCRC that offers a fulfilling and supportive living environment for their retirement years.

Who answers?
Continuing care retirement communities welcome seniors who are independent, active, and healthy. They provide a continuum care, which ranges from independent living to skilled nursing care, with seniors having the opportunity to make transitions as needed. In terms of financial resources, seniors are expected to cover both entrance and monthly fees, which can be quite significant. There are many benefits that come with moving into a CCRC, starting with the overall quality of life and continuing with the daily existence, which often includes a lot of exciting activities. Give us a call to learn more. This service is free of charge.

Assisted living services

Short-term assisted living

How to pay for assisted living

High-end assisted living

Difference between assisted living and nursing home

Assisted living for vision-impaired seniors

Assisted living for hearing-impaired seniors

Assisted living for retirees with Alzheimer's

Assisted living for retirees with dementia

Assisted living communities for smokers

Assisted living for retirees with diabetes

Assisted living for disabled seniors

Assisted living centers for seniors with mobility issues

Assisted living for retirees with Parkinsons

Assisted living for couples

Assisted living pet friendly

Assisted living incontinence care

Assisted living for overweight seniors

Memory care for retirees with Alzheimer

Memory care for retirees with dementia

What to look for in a memory care facility

Caregiver resources

Caregiving for seniors with Alzheimer's disease

Caregiving for elderly with diabetes

Caregiving for elderly with heart disease

Caring for older adults post heart surgery

Caregiving for elderly with Parkinson's

Caring for seniors with hearing loss

Caring for seniors with limited mobility

Caring for seniors with vision loss