Assisted living for couples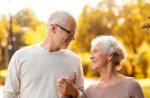 Assisted living is one of the long-term care solutions for the elderly, offering adapted housing and board, assistance with daily living activities, and limited healthcare. Assisted living centers are becoming increasingly available for senior couples, allowing spouses to live together and enjoy their golden years in peace. Given the increased life expectancy and the natural desire to live together, assisted living communities offer double occupancy options for couples. Assisted living facilities offer customized arrangements for spouses, taking into account their different care needs.



For help with finding Assisted Living call today
Who answers?
Can couples live together in assisted living?
The answer is yes. Not only senior couples can consider this option, but it is true that most assisted living facilities are going out of their way to provide care arrangements for spouses, taking their individual care needs into account. Knowing that assisted living represents an option can be of great comfort, as elderly couples will have the opportunity to enjoy each other's companionship, while benefitting from everything that assisted living communities have to offer. The goal is to find an option to suit both spouses, so that they can flourish together and enjoy the best possible state of health.

To decide whether an elderly couple is suited for assisted living, a geriatric care specialist will provide an in-depth assessment for each spouse. The focus is on the health concerns the individuals might have. As it often happens, one of the spouses will need a higher level of care, which in turn will decide whether assisted living is enough or not. At the same time, it is essential to consider the needs of the other spouse, and whether they will be met within the respective senior living community. However, as most assisted living communities now offer programs and double occupancy living options for elderly couples, we can help you find a facility that represents the right fit for you and your spouse.

The geriatric functional assessment is necessary to ensure that each of the spouses will benefit from the right type of care. More often than not, the specialist will analyze not only the health status of each spouse, but also individual needs and abilities. The examination will include some of the following points: current health status, medical history, chronic illnesses, ability to communicate and interact with others, particular behaviors, dietary requirements, level of independence, ability to handle activities of daily living, medication needs and management, requirement for assistive devices. Sometimes, this assessment is handled by social workers, physicians, or nurses.

As you might expect, the initial assessment allows the specialists to determine exactly the level of care each spouse might need, with consideration to the two of them as a couple. It might also be useful to determine the services they will require and whether the respective assisted living community can accommodate their needs. The assessment is usually repeated one month after the move and also every other six months, in order to monitor each spouse and his/her changing needs. This will also allow the specialists to update or make changes to the personalized intervention plans, and also to suggest higher levels of care, should these be necessary.
Couples staying together in assisted living and different care needs
Perhaps the most important benefit worth mentioning is that assisted living communities allow couples to live together, despite their different care needs. For instance, one spouse might have a lower independence level, requiring daily assistance with the activities of daily living, such as eating, bathing, dressing, and grooming. The other spouse might be more independent, requiring minimal assistance. The care differences might also regard one's mental health. For example, one spouse might deal with speech and cognitive decline as a result of dementia, while the other one will be in good health.

Assisted living facilities recognize the importance of accommodating couples who wish to stay together, even if they have different care needs. Many facilities offer specialized programs and arrangements to ensure that couples can remain together while receiving the appropriate level of care for their individual requirements. This approach helps maintain their emotional bond and provides a supportive environment for both partners. Here's how assisted living facilities can address the situation when couples have different care needs:

Personalized Care Plans
Assisted living facilities can create personalized care plans for each individual based on their unique care needs. Staff members assess each person's requirements and design care plans that address their specific challenges and preferences.

Separate Apartments with Close Proximity
Couples with different care needs can have separate apartments within the same assisted living community. This allows them to maintain their privacy and independence while staying close to each other.

Customized Services
Each partner can receive the appropriate level of assistance with activities of daily living (ADLs), medication management, and other needs. Customized services ensure that both individuals receive the care they need.

Joint Activities
Assisted living facilities often organize joint activities, meals, and social events that allow couples to spend quality time together while participating in group settings.

Regular Check-Ins
Staff members can regularly check in on both partners to ensure their well-being and address any concerns or changing care needs.

Shared Spaces
Couples can enjoy shared spaces within the facility, such as common areas, gardens, and dining rooms, where they can interact and socialize with other residents.

Flexibility in Care Levels
As care needs change over time, assisted living facilities can adjust the level of care for each partner to ensure that they continue to receive the appropriate support.

Communication and Collaboration
Open communication between facility staff, the couple, and their families is essential. Regular meetings can help ensure that care plans remain effective and that any adjustments are made in a collaborative manner.

Specialized Programs
Some assisted living facilities offer specialized programs that cater to couples with varying care needs, providing a supportive and inclusive environment.

Respite Care
In situations where one partner requires temporary or short-term care, respite care services can provide relief for the other partner while ensuring their safety and well-being.

Couples staying together in assisted living with different care needs benefit from a compassionate and flexible approach that recognizes their unique relationship and individual requirements. Families should discuss their preferences and concerns with facility staff during the selection process to ensure that the chosen assisted living community can effectively accommodate the couple's situation.

Spouses are encouraged to check out different assisted living communities, so as to make sure that the assisted living options suit their care needs. The most important thing is that each spouse finds value in the respective facility, so that they continue to live together and enjoy the best possible quality of life. As you will see for yourself, assisted living centers offer a wide range of services and amenities, catering to the most diverse interests and needs. Many of them allow prospective couples to take tours of the campus, with the staff being readily available to answer any questions they might have.

Couples who have lived together for most of their lives might prefer assisted living, as they can continue their life as before, while benefitting from the necessary assistance. Should they be forced to separate and move into different senior living communities, it is possible for them to experience separation anxiety, which in turn will lead to anxiety and depression. This is one of the reason why assisted living facilities are going at great lengths to offer care and living programs for elderly couples, recognizing the negative effects separation might have over their mental health. As mentioned, separate care units might be available for specific cases, with spouses having the opportunity to see each other daily.
How to know when elderly parents are ready to move into assisted living
Parents age, seniority bringing challenges that are difficult to manage without help. If you have noticed an obvious decrease in their level of independence, especially with regard to the activities of daily living, perhaps you should start thinking about long-term care options. Life within an assisted living community can be quiet and peaceful, not to mention they will be free from daily chores and have plenty of opportunities to socialize.

The smart thing is to plan ahead and start looking at assisted living communities before the actual time comes. You should discuss this option with your parents and make sure they are in agreement. Some assisted living communities have waiting lists, with couples paying a small fee in advance to hold their spots. There is an advantage to looking at assisted living options while you are still in fairly good health, as this will allow you to be the major factor of decision. Moreover, you will not feel pressured into choosing a particular community, just because you can no longer live independently.

Of course, it can also happen that one parent's health declines rapidly, imposing an urgent decision with regard to future care. The other spouse will have to take a decision that appeals to both partners, often with the help of family members, such as the adult children. What matters is to choose an assisted living community that offers adequate care, with suitable living options and programs for elderly couples.


What to look for when selecting an assisted living community for an elderly couple
When it comes to elderly couples, family members are usually the ones who assume the caregiver role. However, there will come a time when they realize that it is difficult to care for their loved ones, considering assisted living as a possibility. What matters is that one listens to the couple and their needs, visiting several communities before deciding on a particular one. Given that the couple will continue to live together, there are several aspects to be considered, including with regard to future care. One will have to choose a community that can provide for seniors with changing health statutes, especially if there are different needs to be considered.

The staff of each assisted living community is more than happy to welcome prospective residents. You might inquire about the admission requirements for couples, such as the age, health status, or financial independence. Should their health status change, be sure to ask about the special privileges that might be granted. This might require the access to another level of care and the necessary privacy. You can ask to receive a detailed list of the available services and amenities, accompanied by the full costs expected to be covered. Some assisted living facilities have payment options for couples, so do not hesitate to ask about such issues as well.

Most seniors who are considering assisted living need help with daily living activities. While it is true that spouses might have different levels of independence, it is important to determine how much assistance the respective community might be able to provide. Keep in mind that most facilities of this kind offer limited assistance with ADLs, encouraging seniors to maintain their independence. Should one require more assistance, this might come from third-party providers, which offer tailored personal care. However, this service is usually available at extra cost, so the overall budget will have to be considered.

Assisted living communities offer adapted living units for couples, in accordance with their needs and personal preferences, not to mention the available budget. One might opt for a spacious apartment or even a suite. The living unit will come with a fully functioning kitchenette and private bathroom. High-end assisted living communities offer luxury condominiums, cottages, or villas, but these are usually quite expensive and thus reserved for couples with more generous budgets. Regardless of the type of community, you will have to make sure that all the double occupancy living units have senior-friendly features, especially with regard to safety and accessibility.

Both the living unit and the general spaces should be accessible by wheelchair. Within the living units, you should check for safety elements, especially in the bathroom. This room should be equipped with grip bars and non-slip mats. Each unit should have an emergency alert system, which can be used in case of major health events. Ask about the general services provided, such as housekeeping, meal planning and preparation, general maintenance, Internet and telephone access, scheduled transportation, and errand running. Ask whether the respective community offers a dining service, as this can be a valuable service for couples, one which can contribute not only to their mental but also to their social and emotional well-being.

The truth is that assisted living remains a great option for elderly couples who are looking to live their golden years in peace. Aside from the assistance with everyday tasks, they benefit from an active social schedule, with access to a multitude of activities, which target their mental and physical health. The maintenance-free lifestyle brings great comfort in old age, with many couples appreciating that their social and emotional needs are so easily met. While visiting different senior living communities, you might inquire about the available activities. Physical health is targeted through yoga, swimming, tennis, or general fitness. On the other hand, mental health is stimulated with programs such as chess, reading, painting, or theater.

Some assisted living facilities have integrated units for higher levels of care. This is not customary, but it might represent an option for elderly couples, as it makes sense that they might need different levels of care at some point and still want to be close to each other. Integrated units for higher levels of care can offer either skilled nursing care or memory care, allowing elderly couples to remain within the same assisted living community, and see each other on a daily basis.

Look for a community that matches the budget your parents have set aside. The average cost of assisted living is around $4,500 per month or $54,000 per year, with the fees to be covered varying from one state to the other, and from facility to facility. Generally speaking, the more assistance one needs, the more expensive the overall costs are going to be. The type of assisted living community, as well as the available services and amenities, influence the respective costs. Most facilities offer a tiered pricing model, so it is essential to inquire about each tier and what it includes. Couples are usually expected to cover a base rate, to which one will add the fees for additional healthcare or assistance.
Particularities to consider when selecting an assisted living for senior spouses
As previously stated, many assisted living facilities have attached units for specialized care. For instance, if one of the spouses suffers from cognitive decline, with a confirmed diagnosis of dementia, he or she might move into the respective unit and still be close to his/her spouse. Other facilities facilitate the transfer to a separate memory care community, depending on how severe the manifestations of dementia are. A lot of couples prefer the assisted living communities with attached units, as they can stay close to their loved ones. They might be able to visit each other on a daily basis, maybe share meals, or try various activities as a couple. Before committing to a particular community, inquire about such matters, with focus on the couple's right to privacy.

Assisted living communities offer different types of living units. It is safe to assume that your parents might be satisfied with any type, but this is not always the case. Some couples have become used to sleeping apart, either due to habits such as snoring or because of frequent wakeups during the night. Insomnia might contribute to the desire to sleep apart. Others prefer a small space to share, enjoying being close to each other. It is for the best to discuss such matters with your parents before taking any final decisions. And remember that they are making a major change, needing some time to adjust to the new environment and everything that it has to offer.

There are a few things you can do to ease this transition, making the whole process more bearable. It might be a good idea to take a tour of the respective senior living community, including of the living units, so that they can form an opinion about what to expect. Many facilities allow elderly couples to customize their living space, including with personal belongings, so you can decide together what should be taken. The most important thing is that they feel comfortable in their new home, without too much nostalgia about their former living space. Should they prefer to sleep apart, inquire about a two-bedroom unit and get on the waiting list, if there is one. It might also be possible to choose separate units, which are located close to one another.

Just because your parents are seniors, this doesn't mean their desires should not be taken into consideration. On the contrary, always listen to what they have to say, including when it comes to them moving into assisted living. Some elderly couples express a definite wish for living together in the same unit, others have no problems to live apart but in close proximity. The latter is especially true for couples who have different levels of independence, with separate care needs. For instance, one spouse might suffer from cognitive decline and require more assistance with daily living activities, while the other will enjoy a better state of health, being more active overall. It is essential to listen to any concerns they might have, respecting their wishes all the way.

Elderly couples, despite having each other, might deal with isolation, as a result of having lost loved ones or living away from family and friends. Social isolation has been associated with a poorer state of health overall, increasing the risk for anxiety and depression. By moving into assisted living, couples will discover the benefit of living in a community of like-minded individuals. They will have a shared space to gather with other seniors and the opportunity to take part to group activities, discovering new passions or hobbies. Many assisted living communities also organize happy hours, parties, and off-campus trips, allowing seniors to stay engaged and even make new friends. Family members and friends are encouraged to visit, including to join their loved ones for meals and various celebrations.

It is common for spouses to have different interests and hobbies, especially at senior age. It often happens that a spouse prefers physical activity, while the other appreciates downtime activities more, such as reading or drawing. This is one of the main advantages that assisted living has to offer, meaning the opportunity to live together but also the freedom of pursuing any interest one might have. As you will see for yourself, assisted living facilities offer a wide range of activities, catering to the personal preferences of various residents. It is practically impossible not to find something you like or at least want to try.
Questions to ask prospective assisted living that accept couples
Your research might lead to a list of potential communities that offer assisted living for elderly couples. As you will take a tour of the respective facility, the staff might be willing to answer any questions you might have. Here are some questions to consider asking.

Does the assisted living center have care programs for elderly couples? What are the admission requirements?
What are the overall costs to be covered? Does the assisted living have separate care units, such as memory care, and is type of care available at extra cost?
What happens if my spouse requires a higher level of care? How does the assisted living center address such situations?
Does the assisted living center have separate living units for elderly couples? What are some of the available features?
Does the assisted living facility have special services and amenities for couples? What about outings or activities?
Does the assisted living community have special interest groups for couples?
How does the assisted living facilitate the transition from one level of care to the other?
If one spouse decides to make the transition to a higher level of care, will there be a transition fee to be covered?
Can couples who are in different levels of care see each other? What are some of the terms and conditions that might apply?
Does the assisted living offer different types of living units in your community? What are some of the available options and the associated costs?
How are medical emergencies handled? Is there a doctor or trained nurse on the premises?


Who answers?
Elderly couples stand a lot to gain from moving into an assisted living community, as they can keep on living together, while benefitting from assistance with ADLs, limited healthcare, dietary options, and adapted living units.

Assisted living services

Short term assisted living

How to pay for assisted living

What to look for in luxury assisted living

Difference between assisted living and nursing home

Assisted living for vision-impaired seniors

Assisted living for hearing-impaired seniors

Assisted living for retirees with Alzheimer's

Assisted living for retirees with dementia

Assisted living communities for smokers

Assisted living for retirees with diabetes

Assisted living for disabled seniors

Seniors with incontinence in assisted living

Assisted living centers for seniors with mobility issues

Assisted living for retirees with Parkinsons

Assisted living pet friendly

Assisted living for overweight seniors

Memory care for retirees with Alzheimer

Memory care for retirees with dementia

How to choose a memory care facility

Continuing Care Retirement Community